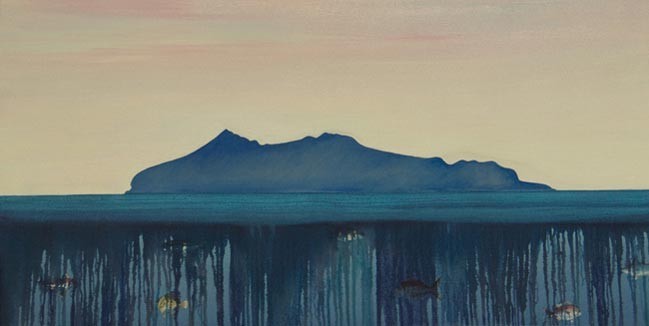 Exhibitions Archive
Today's Date: Thu, 4 March 2021
Gas Works Solo Exhibition
Solo exhibition of new work
Opening night 1 September 2015
Closes 20th September
Gas Works
21 Graham Street, Albert Park VIC 3206
(03) 8606 4200
Island view
DATE: Thu, 11 November 2010 - Sun, 14 November 2010
TIME: 9am - 5pm every day
LOCATION: Evergreen Landscapes, 468 Papamoa Beach Road, Papamoa 07 572 0630
OPENING: Wednesday 10th 5.30 -7pm
Alice and Leigh have been friends for over ten years, together they are entering into the 2010 Bay of Plenty Garden and Arts Festival. Leigh and Phil's home/office and garden looks directly out to Mayor Island at Papamoa Beach. So following on from her series of 'Blue land' of 2007, Alice has returned to the Island theme to enchance the tropical environment that Evergreen Landscape have developed within their delighful property. If you are not already on our mailing list please send us an e.mail / or phone directly and we will include you on the private opening of this event on Wednesday night before we open to the public.
Thinking about making art and making art about thinking
DATE: Wed, 2 September 2015
TIME: 6pm
LOCATION: 157 Georges Road, Fitzroy North Melbourne
RED Gallery
157 Georges Road
Fitzroy North 3068
Wed - Sat 11am - 5pm
Opening Night: Wed 2 September 6-8pm
+61 3 9482 3550
This will be my first solo exhibition in Melbourne - I am pretty nervous about it but I am pleased to be doing it.